Rebbe Levy Yitzchok Greenwald

לוי יצחק ב"ר משה
Tzelemer Rav
Date of Death: Sun. April 13, 1980 - Nissan 27 5740

Anyone with biographical information is asked to please send it in.
See CONTACT page for details. Thank you.
Cemetery:
Wellwood Cemetery - West Babylon (Farmingdale)
Directions to Kever: Wellwood Cemetery on Long Island in West Babylon, NY (Farmingdale) maintains computerized records and will provide a detailed location map upon request. Location: Along South Avenue, Section 28, Society: CONG ARUGATH HABOSEM BLOCK 28 Large Ohel (one of two in the cemetery), towards the back of the section.
Name Listed on Cemetery Database: RABBI LEVI GRUNWALD
Biographical Notes: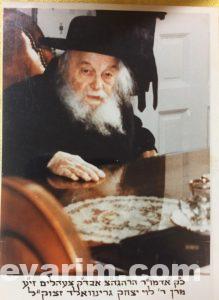 Credit: IFJCAH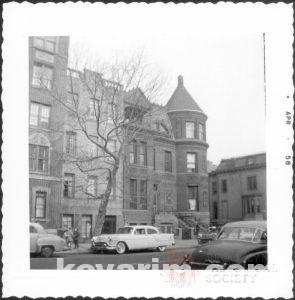 Photo Caption: Tzelemer Shul at the corner of Bedford and Rodney in Williamsburg, Brooklyn as it stood in 1958, Credit: Brooklyn Historical Society

Bio Information:
The Tzelemer Rav was paramount in establishing readily available Cholov Yisroel milk in New York City, insisted that only here lies Levi Yitzchok Greenwald be inscribed on his tombstone.
It is reported that many childless couples were helped after praying at his kever.
« Previous: Rebbe Yisroel Elimelech Moskowitz
Next: Rabbi Naftali Reiter »