Rav,  Syracuse, New York
d. 11 Cheshvan, 1931 (5692)
Anyone with information is asked to please send it in. See CONTACT page for details.
Directions to kever:
Mount Sinai Cemetery
Poiley Tzedek Cemetery Section
East Colvin Street and Jamesville Avenue
Syracuse, NY 13210
(315) 446 5858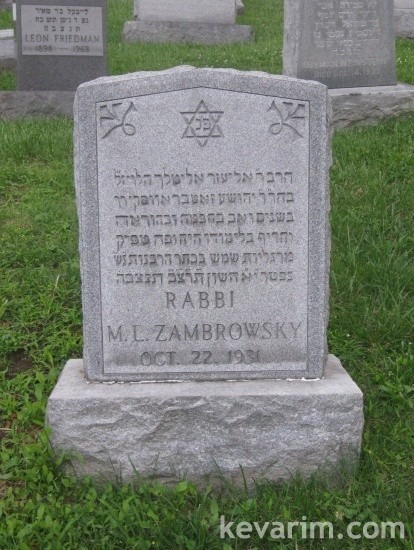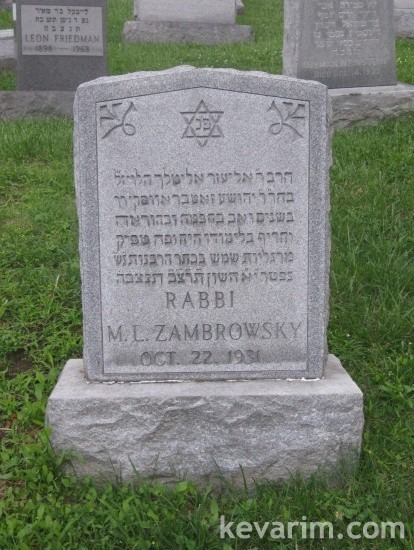 Photo Credit: David Weider, Williamsburg, Brooklyn.