Rabbi Avroham Lipschitz

אברהם ב"ר יעקב הלוי
Chief Rabbi of Fall River, Massachusetts
Date of Death: Wed. May 12, 1943 - Iyyar 7 אברהם ב"ר יעקב

Anyone with biographical information is asked to please send it in.
See CONTACT page for details. Thank you.
Cemetery:
Notre Dame Cemetery - Fall River
Directions to Kever: Notre Dame Cemetery lactated in Fall River, Massachusetts. Jewish burials are in the Stafford Road Cemetery Section. Location: Needed
Name Listed on Cemetery Database: Name listed on marker: Abraham Lipschitz
Biographical Notes: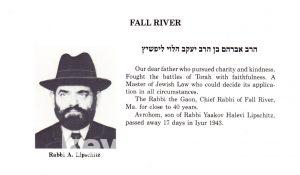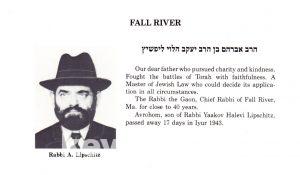 Source: Chachmei Yisroel Of New England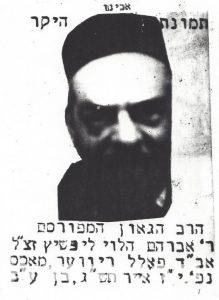 Credit: Sara Helman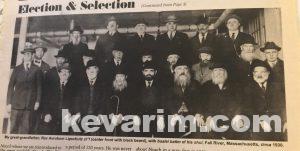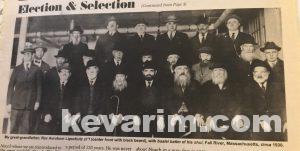 Source: Needed 
Bio Information:
Rav Lipschitz a member of the Agudath Harabonim served as Chief Rabbi in Fall River for close to 40 years.
« Previous: Rabbi Aryeh Leib Wolowsky
Next: Rabbi Shmuel Dovid Sobel (Sobol) »